5 Reasons to Consider Paid Social Media Advertising
Social media must be considered when preparing a marketing plan for your company. You may have a Facebook page which is generating decent traffic. But it's unlikely this by itself will generate enough high-quality leads to meet your marketing goals.  
A combination of both paid social media advertising and a strong organic social media schedule is crucial. This probably isn't news to you. But given how competitive social media is, why should you pay for more ads? Here are 5 reasons companies like yours choose to pursue paid advertising: 
1) Paid social networks are affordable
Paid social networks provide solutions for any budget and a low barrier to entry. This means you can extend your content's reach to engage even people who aren't already following your Facebook or Instagram page.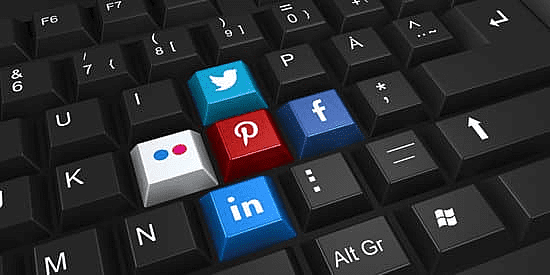 Extending your reach isn't simply a matter of buying likes or increasing organic traffic. It is about giving both existing and new customers content that is pertinent and interesting. And as this added engagement causes your marketing budget to expand, as you can invest further in paid social media ads to begin reaching customers within social channels outside your target demographic's preferred platform. 
2) Extend your content marketing efforts with sponsored social media
Using sponsored social media may dramatically boost your efforts to advertise your content. A Marketer should be like Gary Vaynerchuk, who regularly talks about his GaryVee Content Model, 
which is based on producing high-quality "pillar" content, segmenting and reusing it into smaller, additional active portions known as "microcontent," and then disseminating that content. Utilizing this process can help you get more use out of the content you generate and extend the life of your content marketing initiatives. By using this strategy, your social audience will see excellent content straight from your website as opposed to low-quality micro content that draws users away from your high-quality pillar content. 
3) Paid social media campaigns can also be used as market research
It's crucial for you to invest in sponsored social media if you own a company that provides services to other businesses so that you can identify your target market. You'll be able to learn more about your target audience's demographics, such as their age, gender, and location.
An excellent example of a network that provides paid social media platforms where this data may be obtained is LinkedIn. When you have this information at your disposal, we advise you to also develop buyer personas. Knowing your target audience allows you to carry on with multichannel marketing initiatives while leveraging these data points to tailor each of your marketing channels.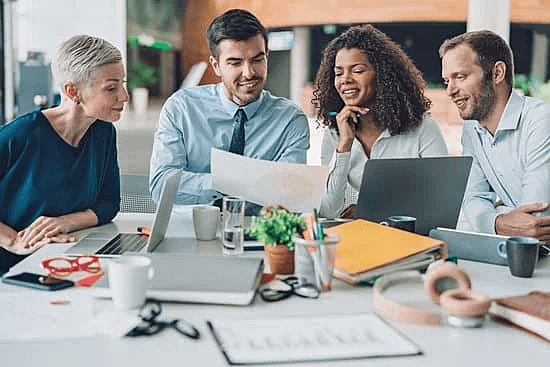 4) Boost the number of people in your target market who view your content
Paid social networks allow you greater control over who should see your material in addition to the opportunity to track who is already organically viewing it. Depending on the platform you use and the amount of money you spend, you may target a certain demographic or geographic region, guaranteeing that individuals watching your content fulfill the criteria of your ideal buyer persona. You might emphasize desktop or mobile devices more when using paid social networking sites. 
5) Increase the range of your marketing
In contrast to organic content, paid social networks are given an advantage in content algorithms. This means that just 4% of your followers will really view your organic postings. You should spend on both activities to get the most out of your digital marketing efforts, but only sponsored social networks can ensure organic views. 
Start growing your business with Metric Central
Metric Central is one of the leading marketing teams in the world that helps businesses grow by implementing marketing strategies that are both effective and efficient. By partnering with Metric Central, you can ensure that your business is receiving the best possible support from those who know how to create successful campaigns.
Additionally, Metric Central's team of experienced professionals will help you develop and execute a plan that aligns with your company's branding and overall strategy. If you are looking to take your business to the next level, then contact Metric Central today!